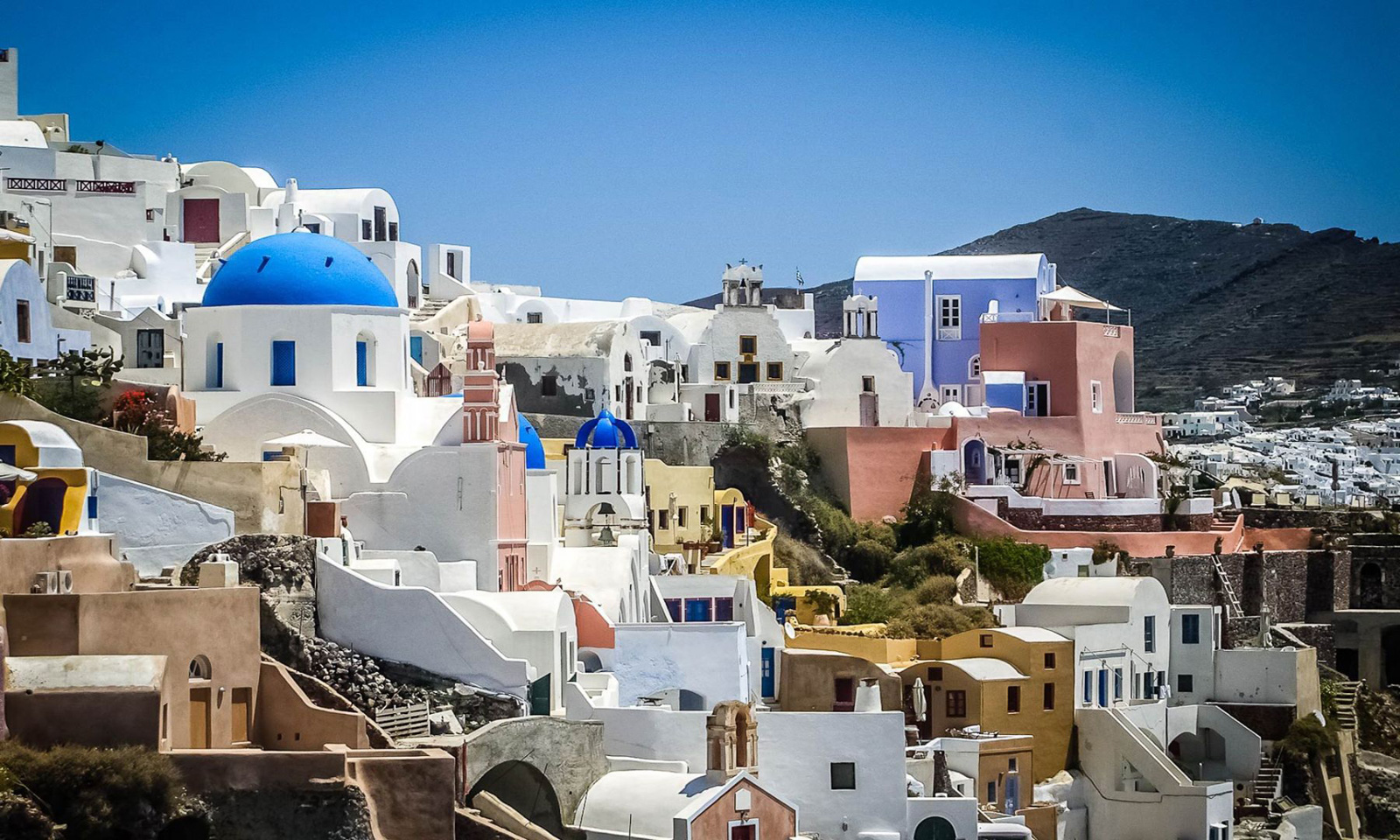 Megalochori
Megalochori is one of the most picturesque villages on the island. Its existence is recorded back to the 17th century. Home to historical mansions, old traditional houses, pirate hideaways and wine canavas, it has a history of merchants and wealthy land barons exporting Vinsanto wine that the island still produces.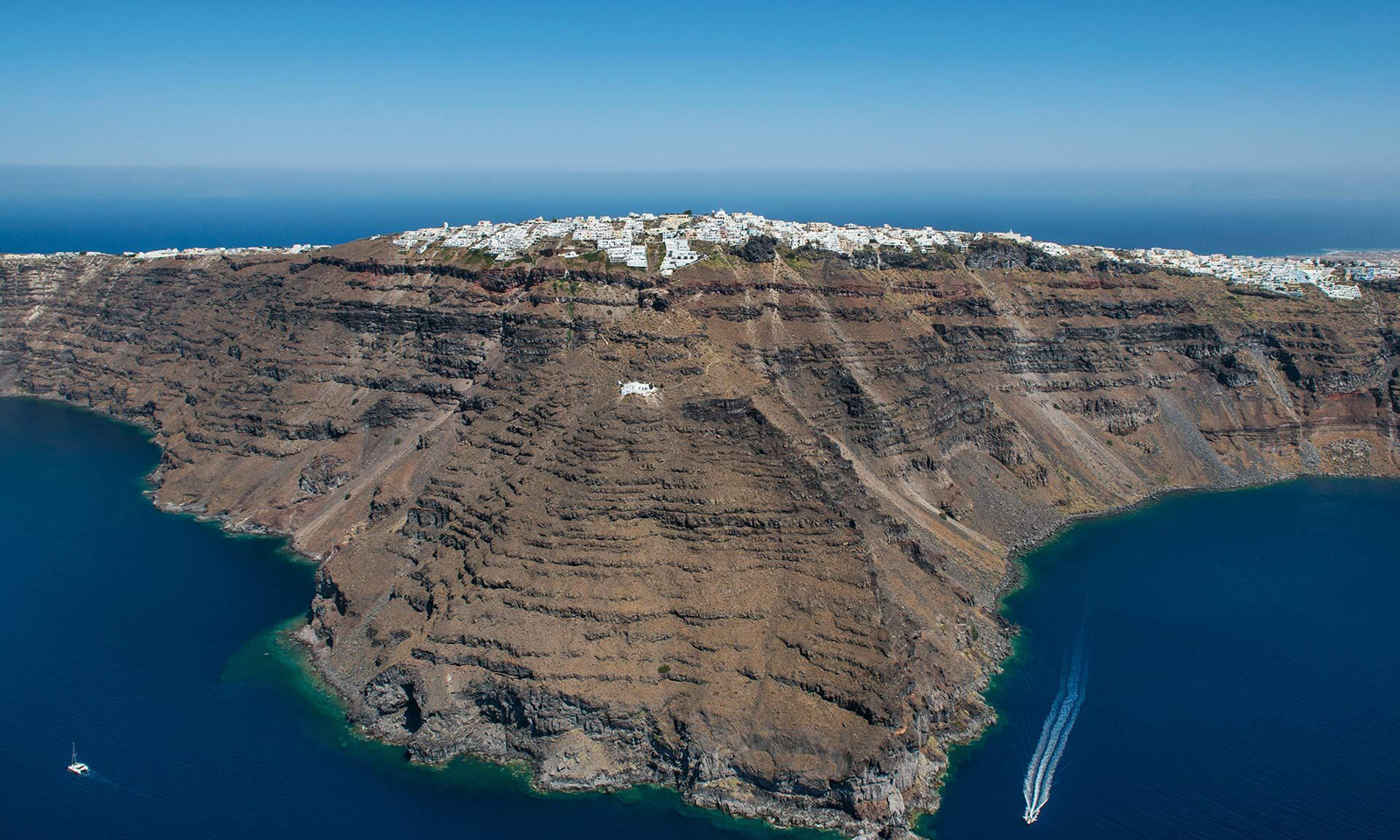 Imerovigli
You can find Imerovigli by taking the road going towards Oia. It is the next village after Fira & Firostefani on the famous Santorini caldera. Its position at the highest, most central part of the caldera gave it visual command of the whole area.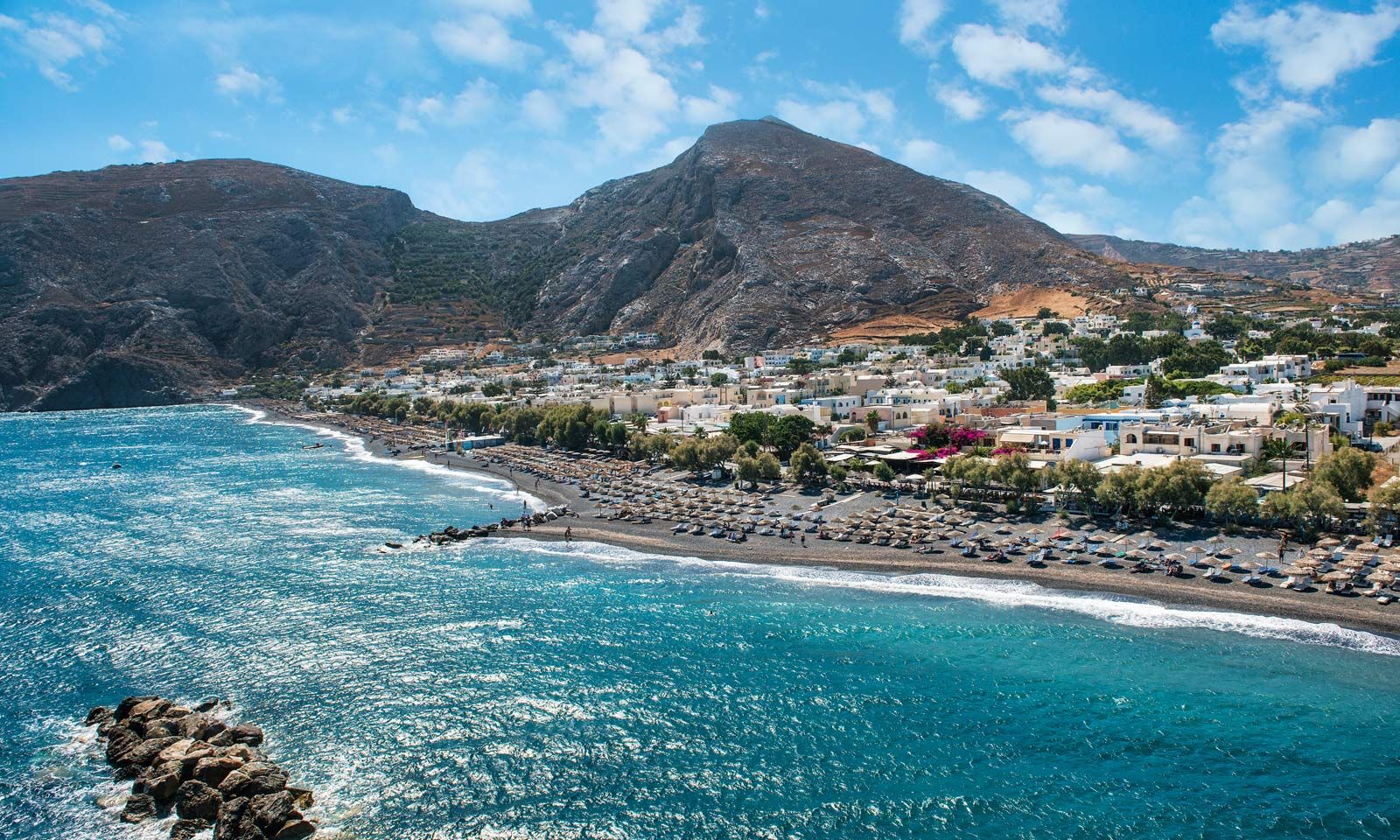 Kamari Beach
Kamari is a cosmopolitan beach resort on the south east of Santorini, which has been awarded the Blue Flag. The long stretch of beach lies under the impressive mountain of Mesa Vouno. The water is deep and blue, the sand is black and there is a lifeguard on duty. A stone-paved promenade for strolling that runs parallel to the beach stretches across the crescent moon shaped bay.